Lunch will not be served on half days.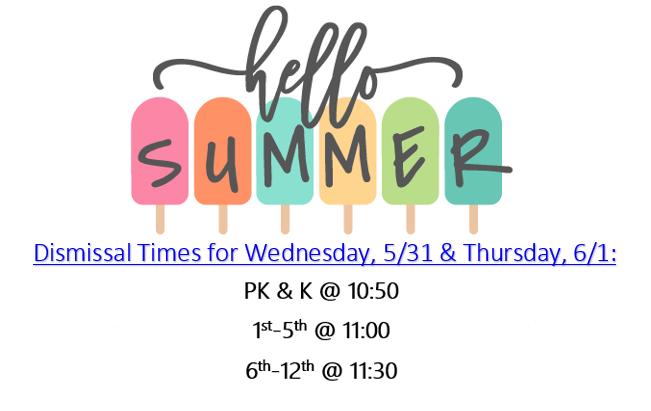 Athletic Awards Ceremony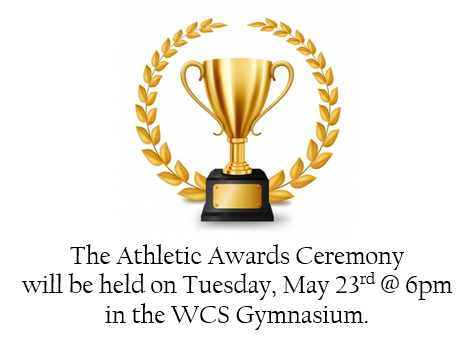 Lice Information!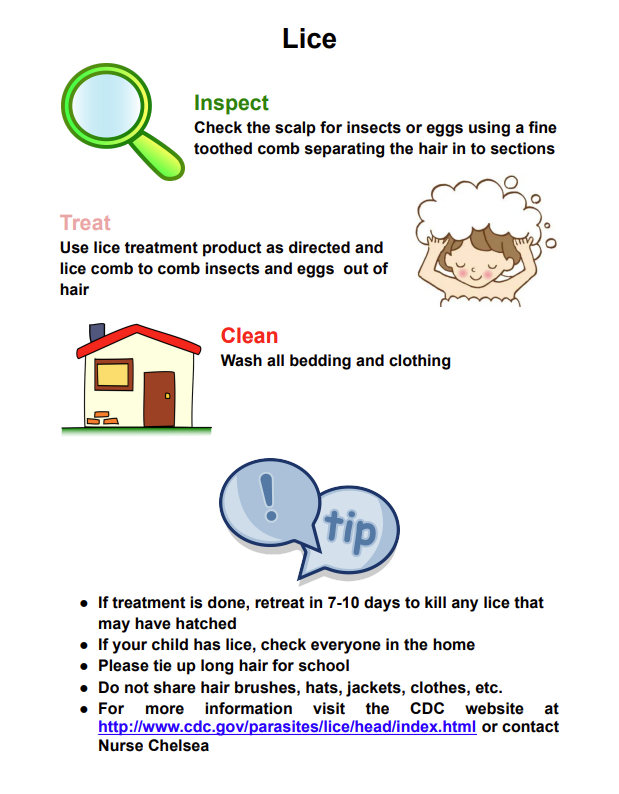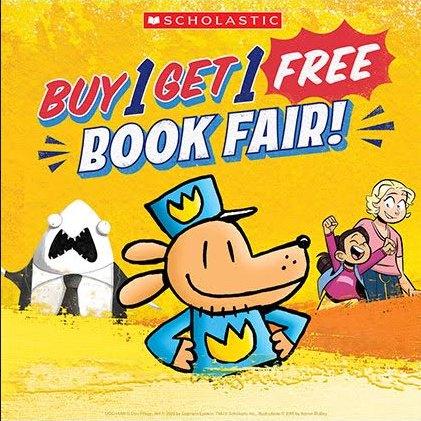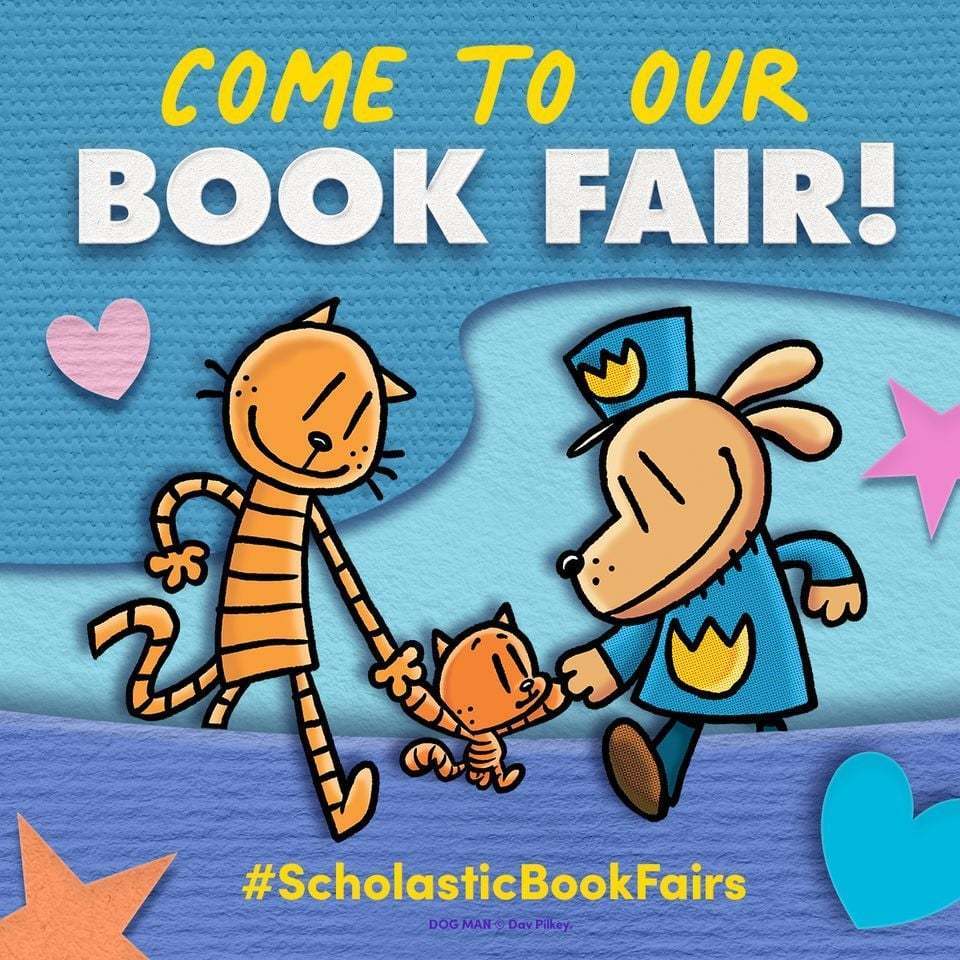 This week!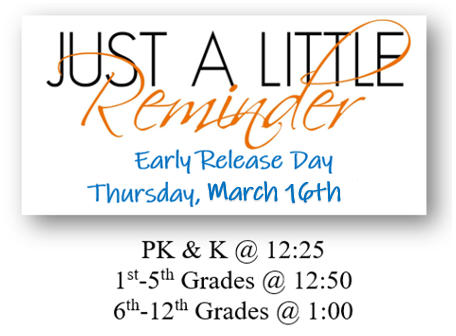 STATE TESTING SCHEDULE FOR 3RD-8TH GRADES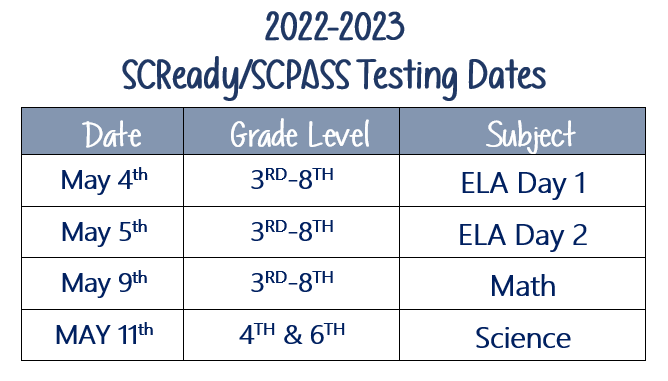 Registration opens Monday!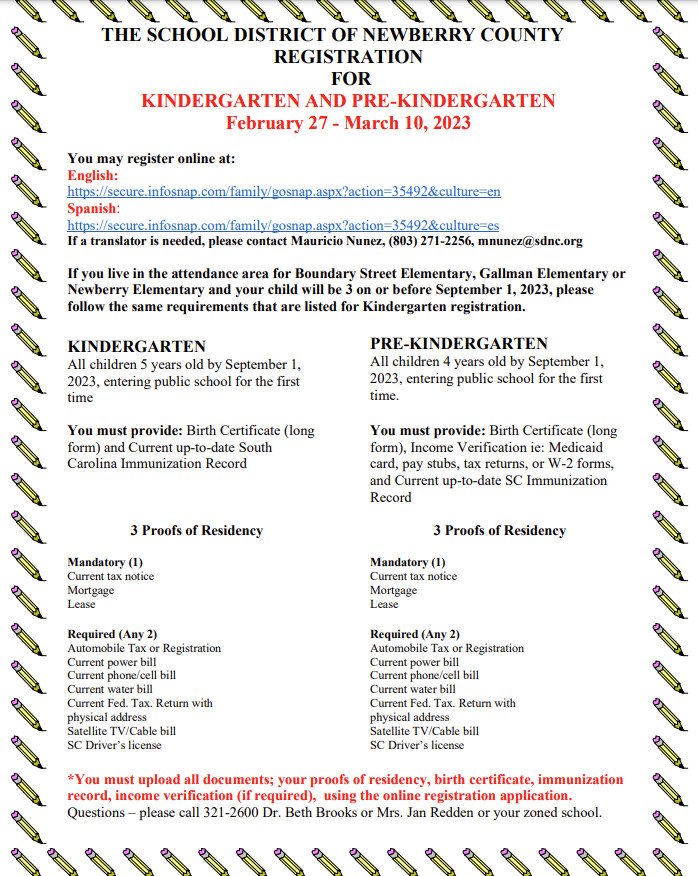 February 27th-March 3rd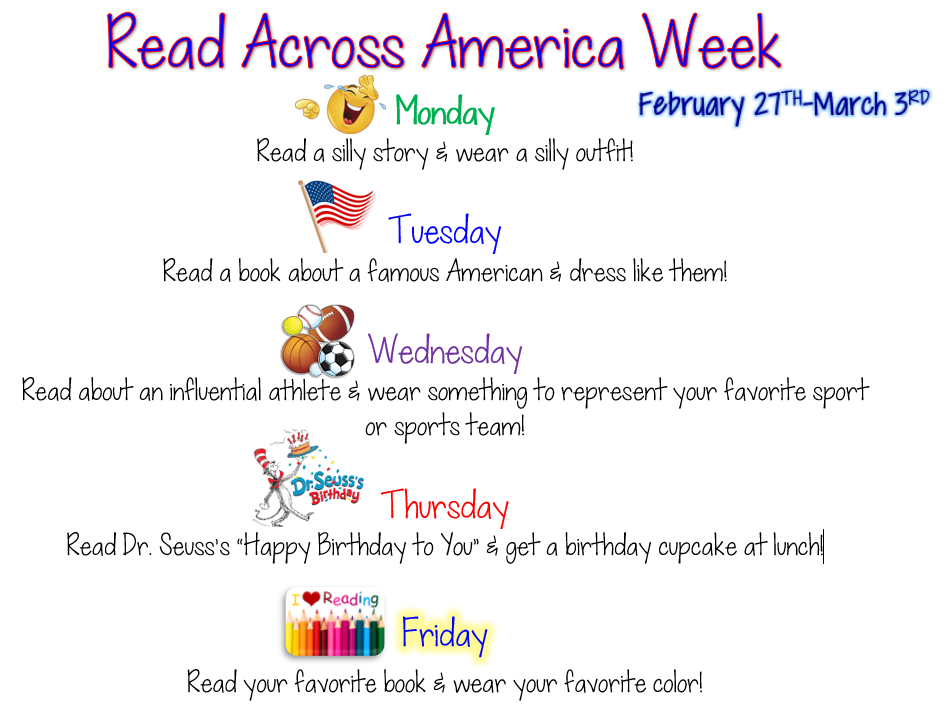 Happy National SRO Day to the officers who keep our students, staff, and schools safe each day!

Happy School Bus Driver Appreciation Week to our wonderful drivers!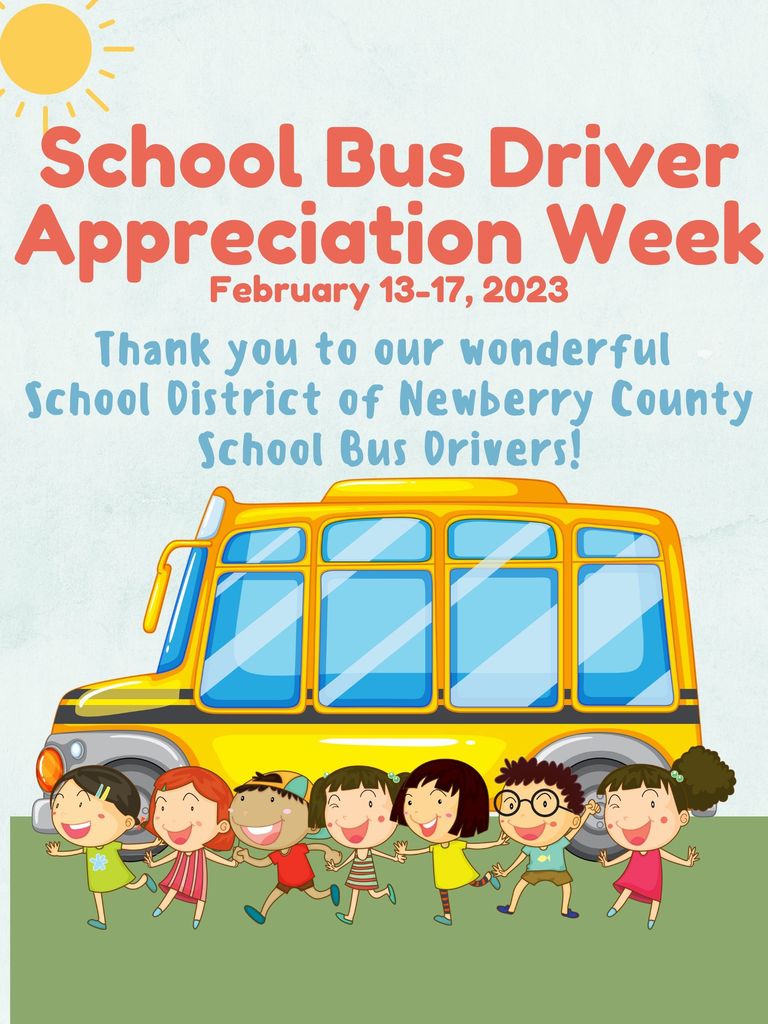 NCSD Recruitment Fair Saturday, February 4th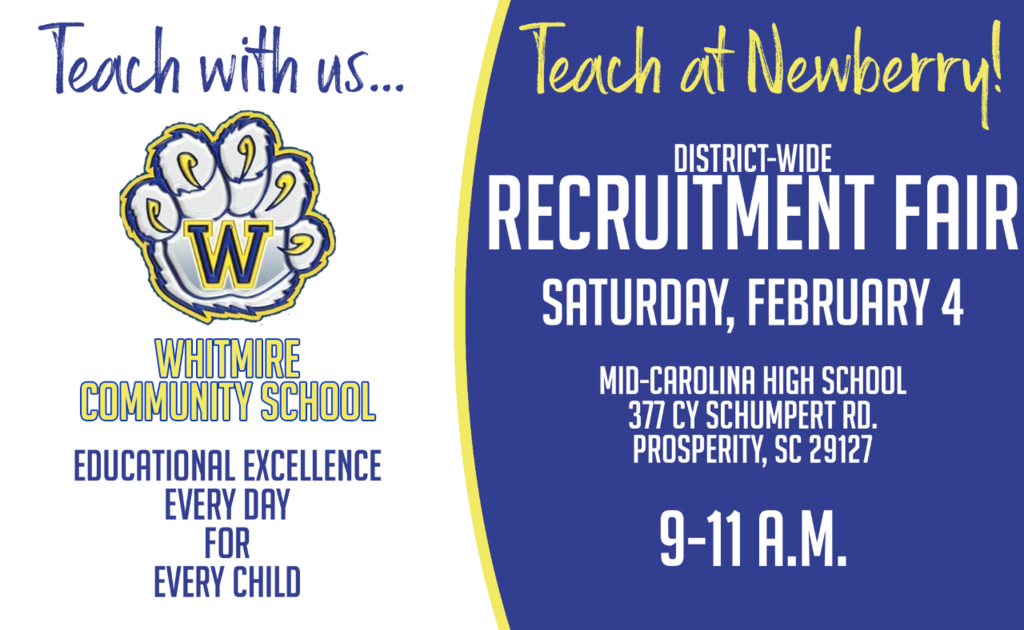 ✅District Recruitment Fair 🗓️Saturday, Feb. 4 📍Mid-Carolina High School - 377 Cy Shumpert Rd. Prosperity, SC 29127 ⏰9-11 a.m. 🥳Certified and Classified Openings 🤝All Schools and Departments Represented

✅District Recruitment Fair 🗓️Saturday, Feb. 4 📍Mid-Carolina High School - 377 Cy Shumpert Rd. Prosperity, SC 29127 ⏰9-11 a.m. 🥳Certified and Classified Openings 🤝All Schools and Departments Represented

✅District Recruitment Fair 🗓️Saturday, Feb. 4 📍Mid-Carolina High School - 377 Cy Shumpert Rd. Prosperity, SC 29127 ⏰9-11 a.m. 🥳Certified and Classified Openings 🤝All Schools and Departments Represented

✅District Recruitment Fair 🗓️Saturday, Feb. 4 📍Mid-Carolina High School - 377 Cy Shumpert Rd. Prosperity, SC 29127 ⏰9-11 a.m. 🥳Certified and Classified Openings 🤝All Schools and Departments Represented

✅District Recruitment Fair 🗓️Saturday, Feb. 4 📍Mid-Carolina High School - 377 Cy Shumpert Rd. Prosperity, SC 29127 ⏰9-11 a.m. 🥳Certified and Classified Openings 🤝All Schools and Departments Represented

Recruitment Fair! Saturday, February 4 Mid-Carolina High School 9-11 a.m. Recruiting for all schools and departments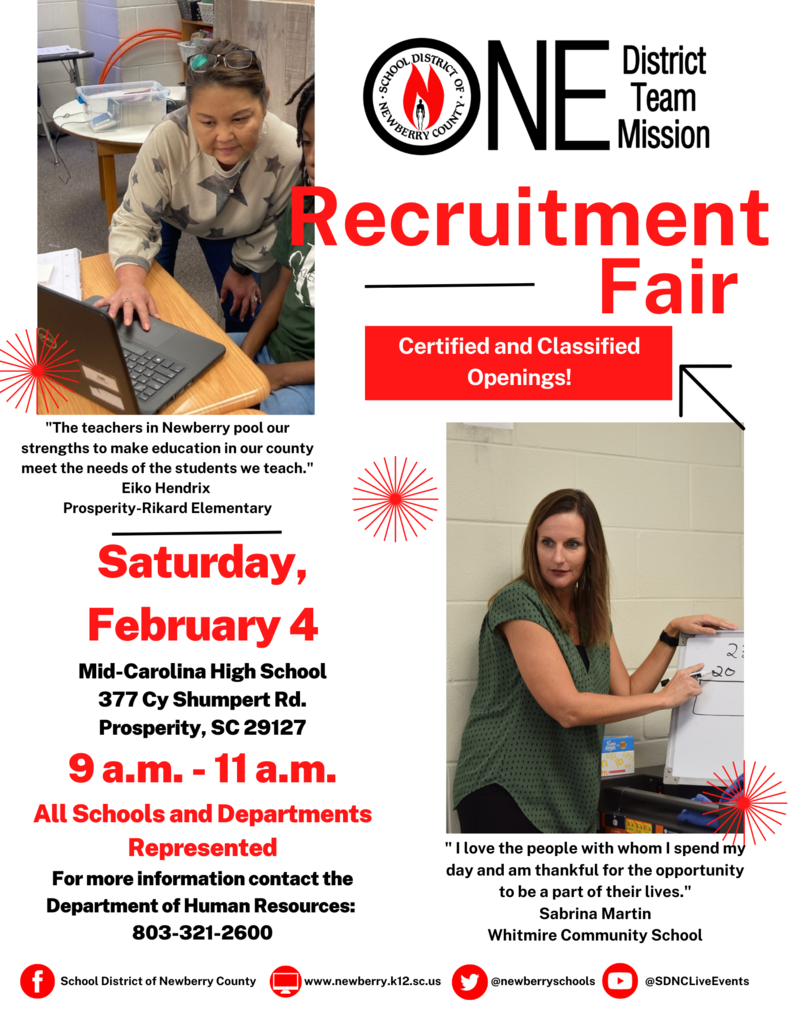 EOC Exam Schedule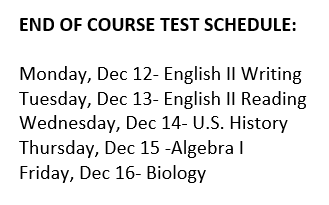 DHEC Flu Fact Sheets