Story Time @ Newberry College Thursday, October 10th 6:30pm -7:30pm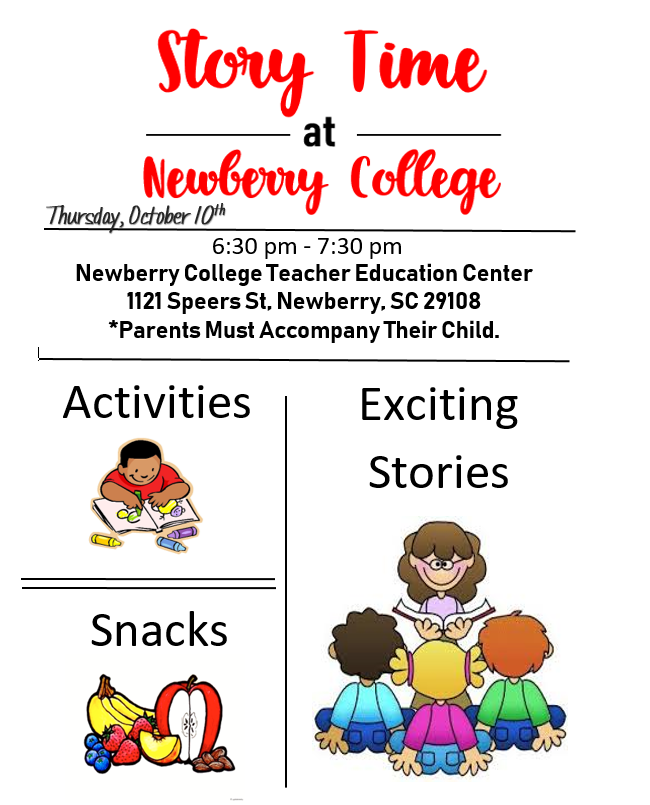 October Breakfast & Lunch Menus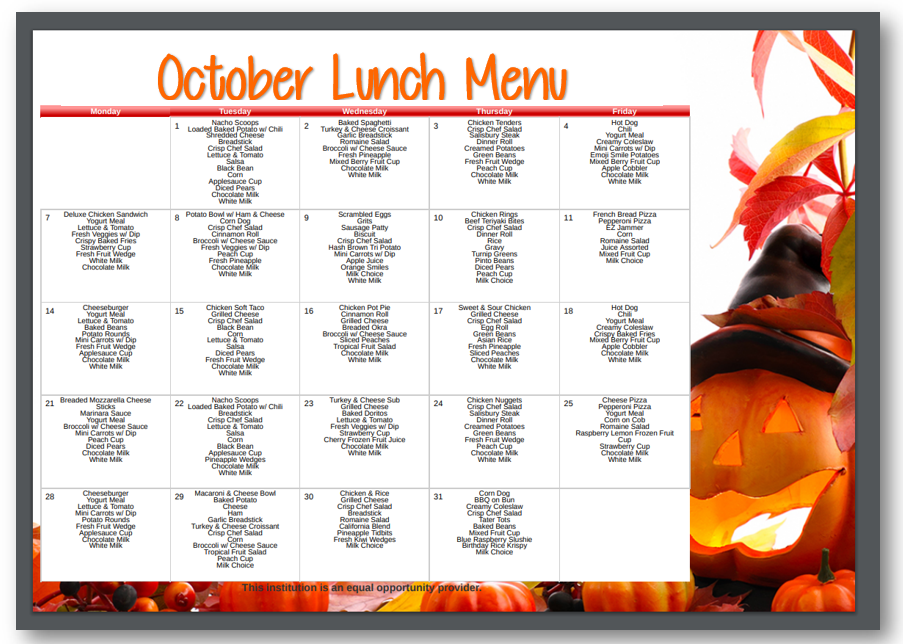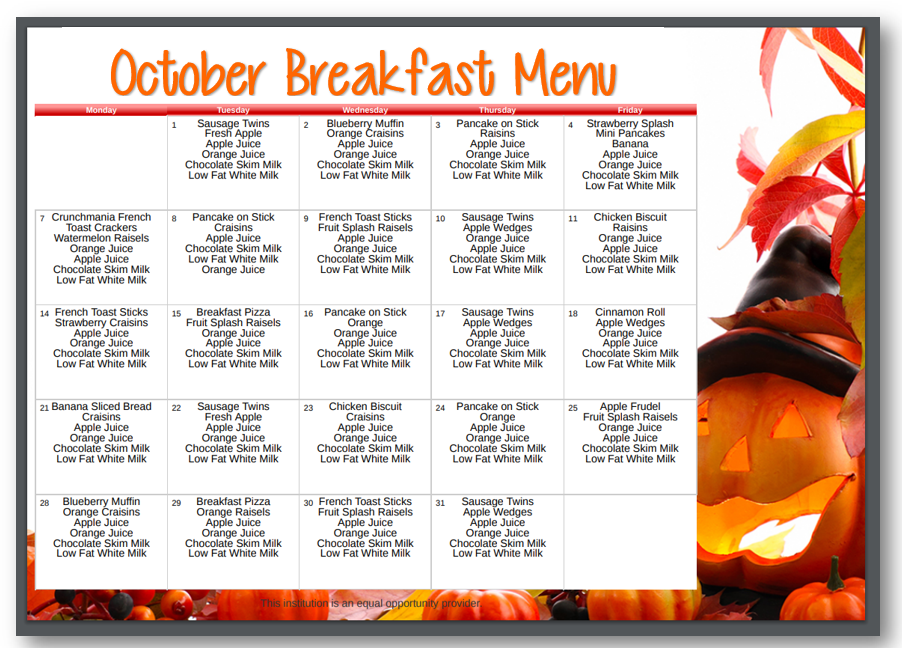 On Tuesday, October 1, the school nurses will be conducting vision and hearing screenings on the following grades, Prek -5 and 7th. Ninth grade will be screened on vision and blood pressure. If your child wears glasses or contacts, please make sure they have them for screening. If you DO NOT wish to have your child screened, please send a written note to school before October 1.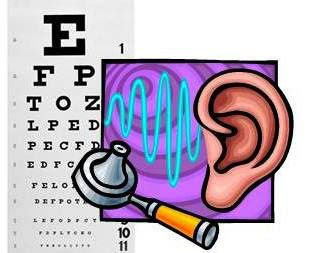 Early Release September 18. Please check with your school for dismissal times.

Spirit Week is next week! Click on the picture below to see the dress up days! Be sure to still follow dress code guidelines. Go Wolverines!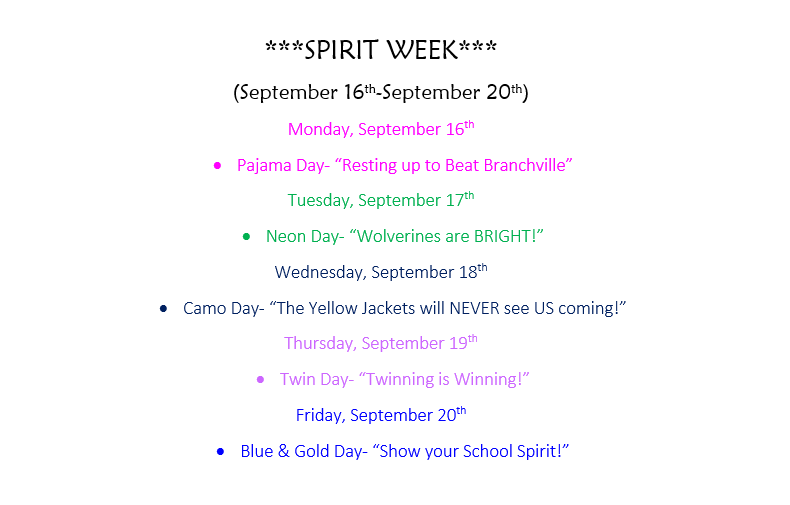 Whitmire Cheer Clinic! Don't forget you may also register the day of the clinic from 9:00am-10:00am!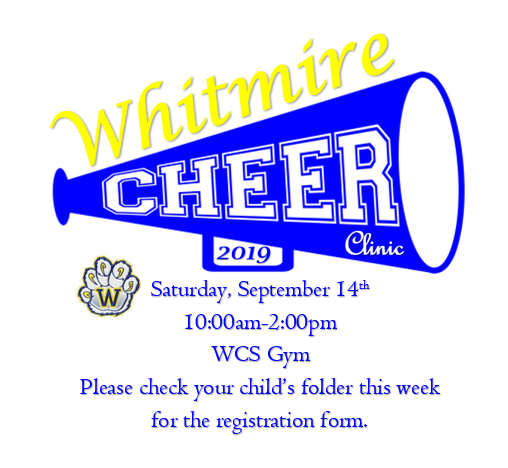 Are you ready? The BOOK FAIR is almost here! (Parents/Guardians don't forget you will need to sign-in at the front office in order to attend the book fair.)

Elementary parents, please check your child's folder for our Goodies for Grands letter! PK-2nd Grades will be Thursday, September 5th. 3rd-5th Grades will be Friday, September 6th. Please be sure to fill out and return the bottom portion of the form by Friday, August 30th.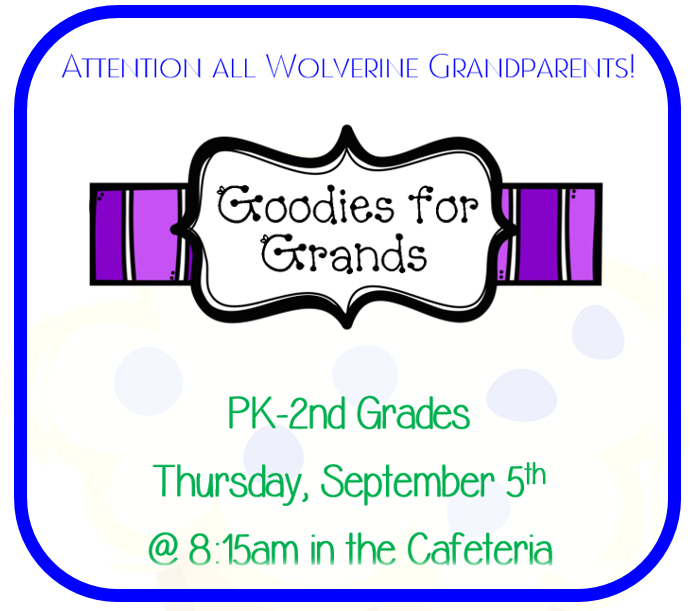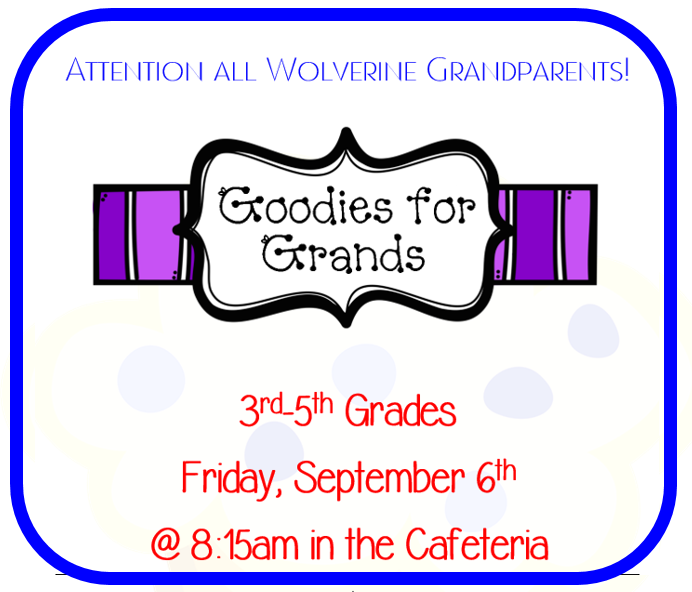 Take Note! All Kindergarten-12th grade students will begin school on Monday, August 19th. All Pre-K students will begin school on Wednesday, August 21st.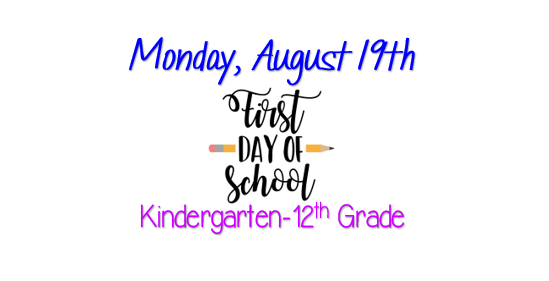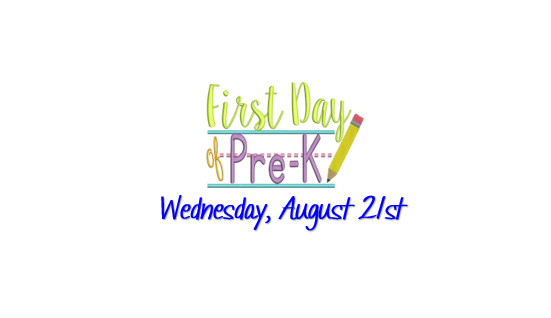 WCS Open House will be held August 15th from 5pm-7pm. There will be no registration during this time.

2019-2020 School Supply List

Have you registered your child online yet for the 2019-20 school year? If you do not have a snapcode for your child, please contact the school and we would be happy to help! Registration is this week - July 31st from 8:00am-1:00pm and August 1st from 1:00pm-6:00pm. If you have already completed the online registration, this stop should only take you a few minutes!